Yr 8 support Books 2 Africa Charity
This term 8MI are supporting the charity "Books 2 Africa" by sending our unused Maths text books to be used by students less fortunate.
50% of students in Africa leave school unable to read or write properly, mainly due to a lack of books and resources.
"Books 2 Africa" have a vision of an Africa where poverty is defeated and all children regardless of gender or background have equal opportunities.
In order to cover the cost of shipping the books to Africa, 8MI are holding a cake sale on Friday 23rd June to raise funds. Any donations for the cake sale would be gratefully received.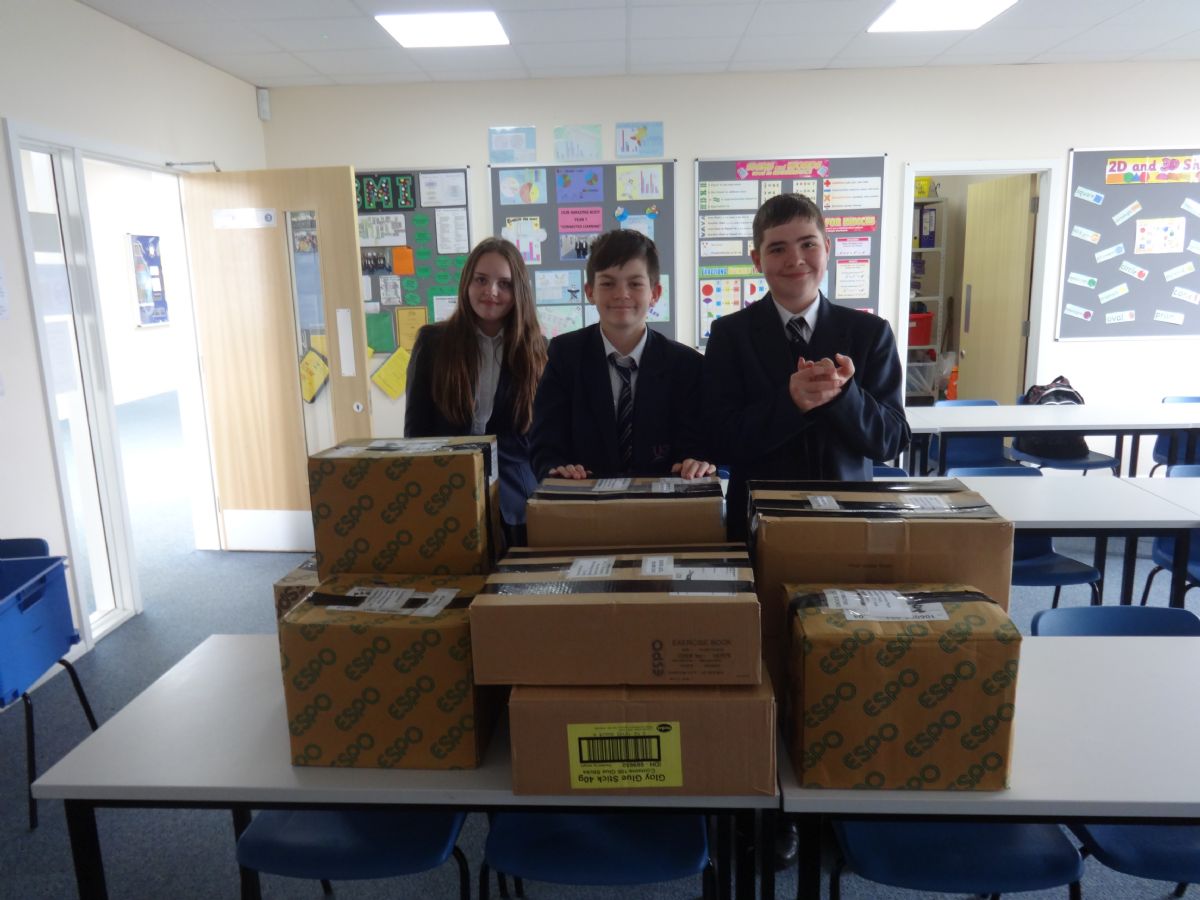 Students with their boxed books to send to Africa