Rachel Burkitt, Uppingham Town Councillor leads GCSE discussion
Part of the GCSE citizenship course has a large emphasis on local government, how money is spent, what they do, what services they are in charge of, etc.
In light of this, Humanities teacher Mr Toner arranged for a local councillor for Uppingham to come in and speak to the students in their lesson this week.
Mr Toner said of the visit:
"The Citizenship course puts an emphasis on local government, and so having Rachel Burkitt from Uppingham Town Council come in and speak to Students about the aspects of working for the local community, and speak to them about the larger political landscape at such an interesting time was invaluable. The Students came away very eager to get involved more with their local area and with a greater knowledge of how local government works. Myself and the students would like to thank Rachel once again for coming in and spending time with us"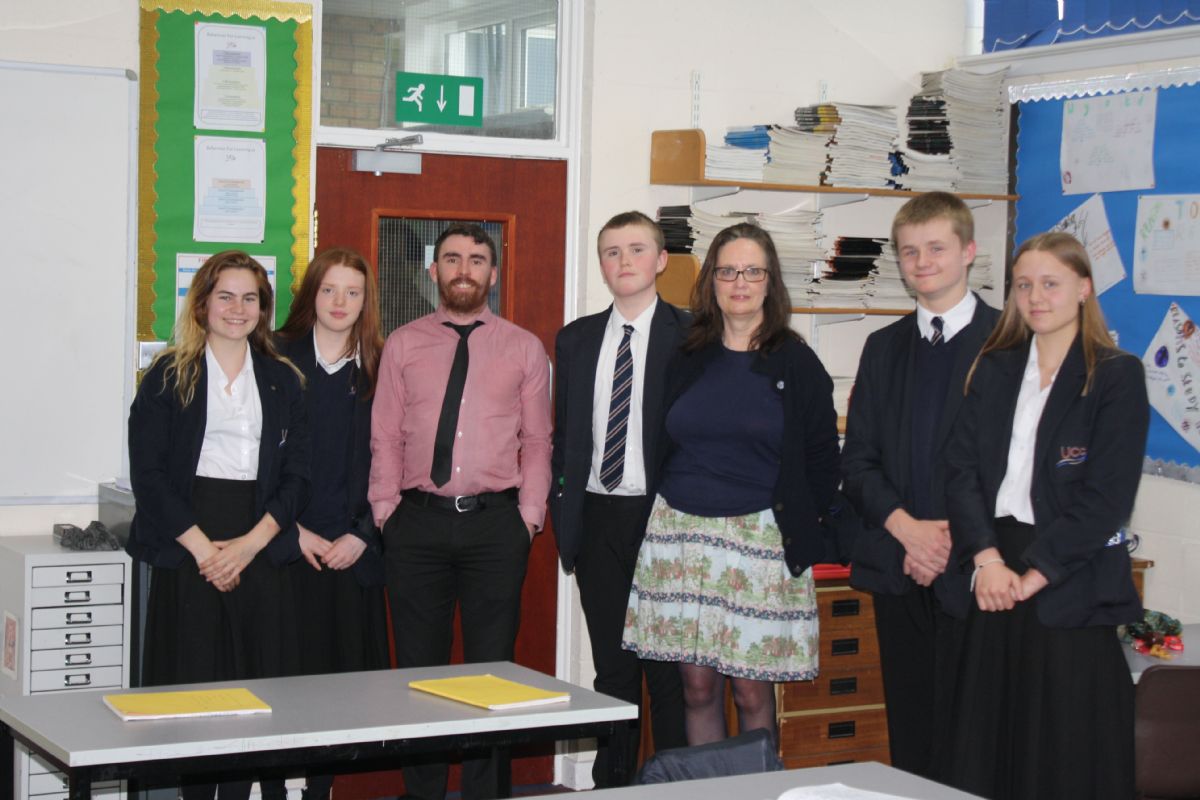 Rachel Burkitt commented on the class;
"Thanks so much for inviting me to speak to your students today. I was really impressed with the questions I was asked and the research that went into them. It was also refreshing to see so many young people engaged and interested in the political debate around the election. It was also very reassuring and encouraging to see such enthusiasm and interest in politics amongst Uppingham students - it bodes well for the future of the county and the country!"