Very exciting news for UCC!
On Sunday evening at The Royal Opera House in London, Ray Chambers, Head of IT and Computing at Uppingham Community College won the Gold Plato Award for Outstanding Teacher of Technology for 2015!
He was chosen as the overall winner in this category from all schools across the UK. The ceremony was hosted by Dan Snow and is broadcast on BBC2 next Sunday at 6pm titled "Britain's Classroom Heroes". Presenters of the awards this year included Michael Morpurgo, Richard Blackwood, Sheila Hancock and Nadia Hussein and featured an excerpt from the hit musical 'Charlie and the Chocolate factory'. Mrs Turner and Mr Knight were there at the awards event to cheer him on and he was really overwhelmed and surprised to win gold.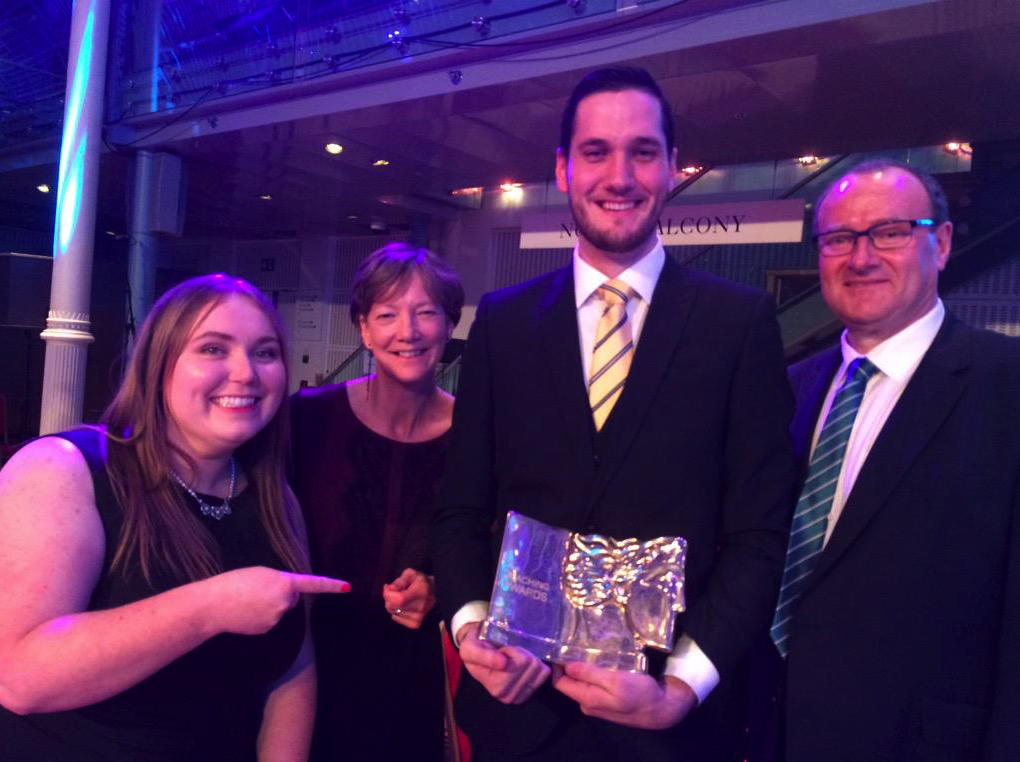 However he fully deserves this national recognition for all he has done for the students at UCC. This is a fantastic achievement for him and everyone at the college is really proud of him.
The Teaching Awards were established by Lord Puttnam CBE in 1998 and are managed by an independent charity, the Teaching Awards Trust. The Teaching Awards Trust aims to celebrate excellence and promote best practice in education. The Oscar award winning actress Emma Thompson became the president of the Teaching Awards in 2009. She said "I owe so much of what I've done to my fantastic teachers at school and at university and it's exciting to join in celebrating what is probably the most important profession of them all".
The Awards are supported by all the main political parties, the Department for Education in England, the Department of Education in Northern Ireland, the Scottish Executive and the Welsh Assembly Government as well as all the national teaching unions and associations. The Teaching Awards Trust works in partnership with the BBC. The UK Ceremony is produced in conjunction with the BBC and is shown on BBC Two in a primetime slot as a showcase of excellence in education. During the programme, winning teachers are presented with a Plato award, designed by sculptor Glynis Owen and based on her work titled 'The Thinking Man.