New tennis courts open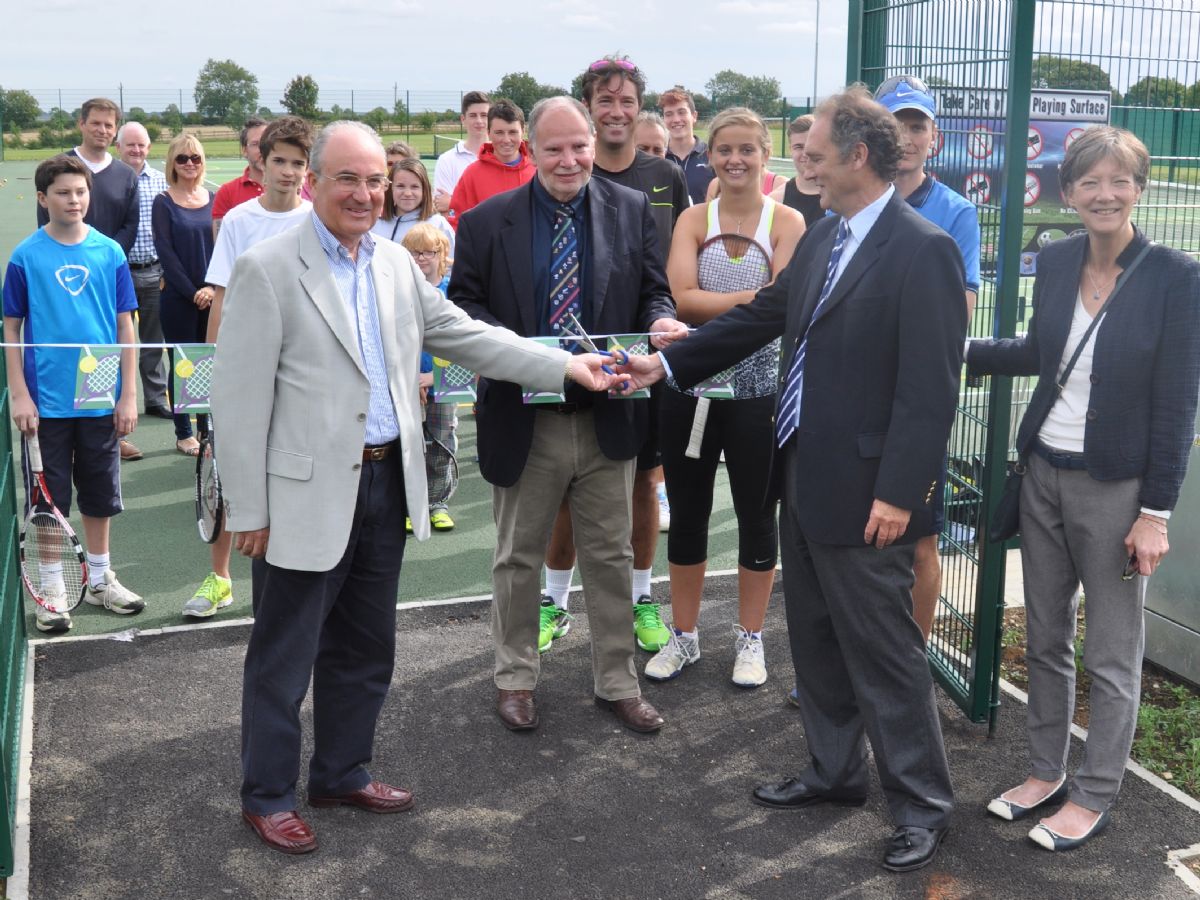 Uppingham's four fantastic new tennis courts have been officially opened by Uppingham Community College (UCC) and the Lawn Tennis Association (LTA).Available for all to play on, the new floodlit sports facility – Uppingham Community Tennis – was generously part-funded by the LTA, The Falcon Hotel in Uppingham and the College. The LTA's non-executive director Richard Baker declared the courts open on Sunday [Sept 13], followed by a tennis exhibition by former UCC pupil and star player Ana Webber, 17, who is currently training at Loughborough University.

Children and adult players were also given a taste of the coaching that is available and were invited to face Ana's formidable serves as well as play fun games on the new courts.Anyone from Uppingham and beyond is welcome to join coaching sessions which will run in the evenings and at weekends for beginners and players of all abilities. The courts are also available for 'pay and play' all year round at just £4 per hour or £8 per hour with floodlights.
Richard Baker said: "I am as thrilled as everybody else is that these courts have been created. Projects like this are the future of tennis in this country. What you have done here is brilliant and the LTA is very proud to support you."