MP6 Competition

2015 brought the 5th Annual MP6 competition at Hamilton Community College. This public speaking competition encourages young people to get involved in politics and to speak about issues that currently affect the country and the world. The Judges were Keith, Anjali Vaz, Cllr Vi Dempster and Prof Rosie Sage.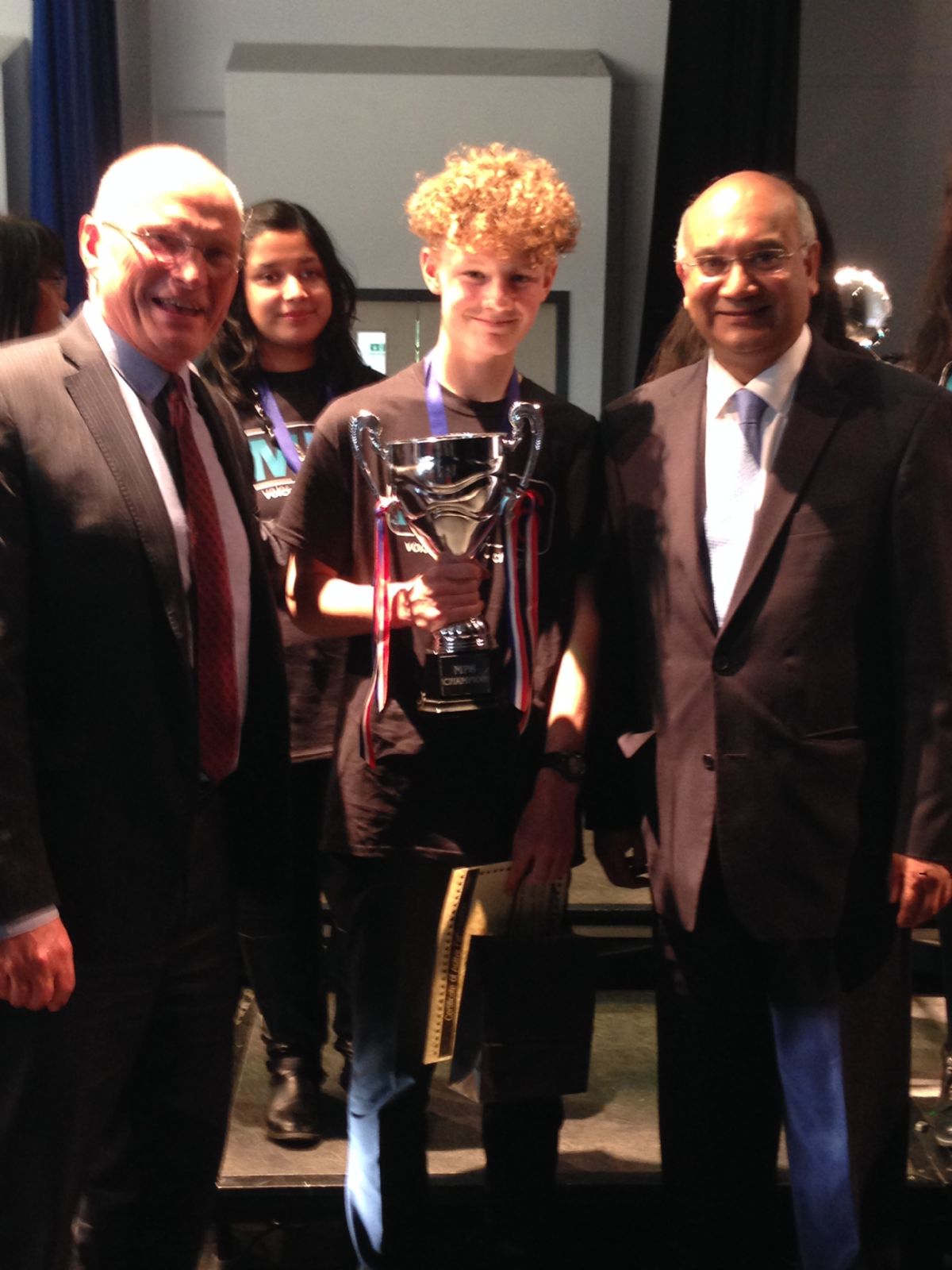 Three students from UCC entered this year; Caitriona Deely (9KG), Marcus Britt (9HH) and Alfie Finch-Critchley (9TB)
MP6 aims to encourage and develop young people's political literacy, helping them to understand how politics shapes our everyday lives. Through participation in the MP6 competition and encouraging discussion through online social networking, MP6 aims to increase motivation, skills and knowledge for young people to confidently engage in decision-making processes. Cat Deely represented the school as a reserve with the topic of 'Parents Who Don't Vaccinate'. Alfie focussed on 'Non-Domicile Tax Status' as his topic. Students had to present a topic in 90 seconds and then answer questions from 4 judges including an MP and Leicester Councillor. Alfie competed against 5 other schools all with very strong candidates. Alfie spoke with skill, poise and confidence. He was very knowledgeable and assured with the answers to each of the judge's questions as well. Alfie won the competition and now has the opportunity to travel to London on 8th July to tour Parliament. His speech as well as a blog about his experience will appear in The Day. As well, pictures and an article about the event will be printed in The Leicester Mercury. Keep your eyes peeled! Well done to all who took part.