French Exchange Report
The September-October 2014 French Exchange
"The 2015 Exchange is looming! Many excited students."
by Alfie Finch-Critchley
Between the 26th September and 3rd October, Year Nine's French pen - pals from St. Gildas des Bois were in town. It was the first leg of a two - stage exchange, with our students set to go to France in May. Despite the obvious challenges, it was a successful week enjoyed by all involved.
Each English student involved in the exchange (just under one - hundred in all) had to 'host' a French student. Although this was not an easy task, with hurdles such as the language barrier and the cultural difference to overcome, it was most definitely a rewarding one. Our French (and their English) certainly improved, while at the same time it was an opportunity to make new friends and broaden our cultural horizons.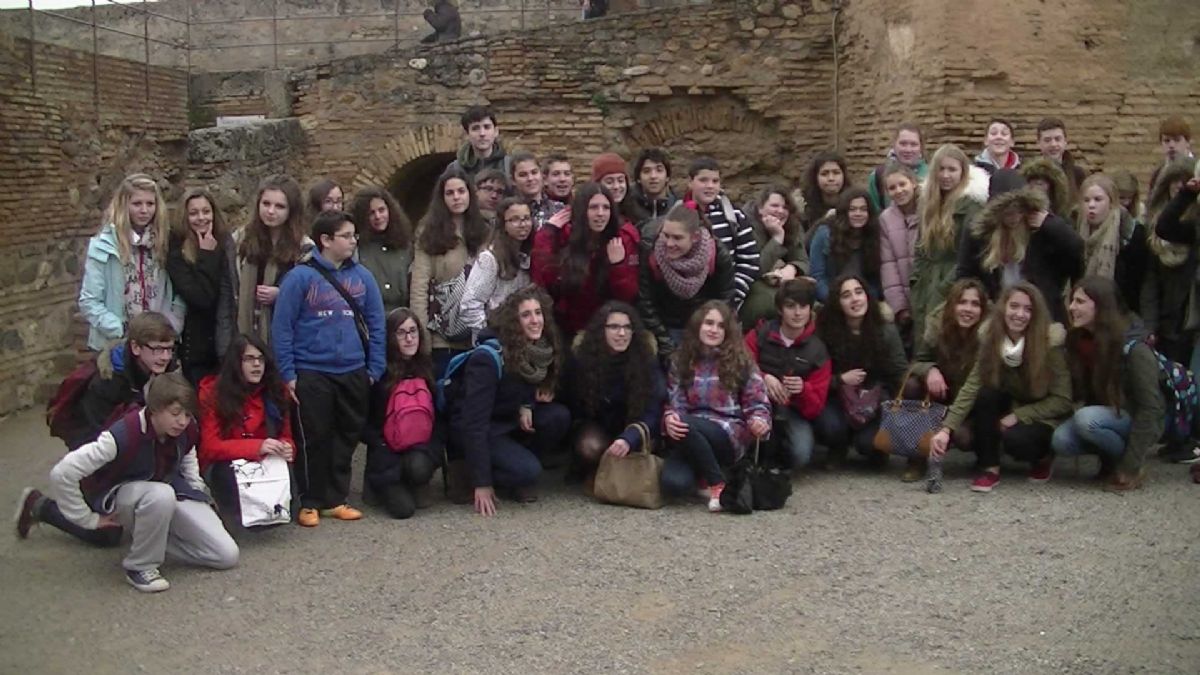 On top of this, there were numerous activities throughout the week. We went to Alton Towers on the Saturday (which was, incidentally, my birthday), and then to London four days later. The French students also went to Leicester, Peterborough and Cambridge. Finally, on the evening before they departed for their homeland, there was a farewell disco. It certainly was an evening to behold, with students (and teachers) dancing to a bizarre variety of songs ranging from Dolly Parsons to the Macarena. Joking aside, though, and it should be recognised that it was a great effort from the teachers to put on , what was a fun end to a great week.
So now, two months later, we have the chance to look back on the week. From the French school's point of view, their students got to practice their English and also take a fascinating insight into our culture. For us, it was an opportunity to use our French, meet new people and, most importantly, have some fun. With this in mind, the only conclusion possible is that the whole event was a triumph. So for this, big thanks must go to all of the staff who made it possible, as well as to our French friends for coming to visit.
Bring on May!