Maths TeachMeet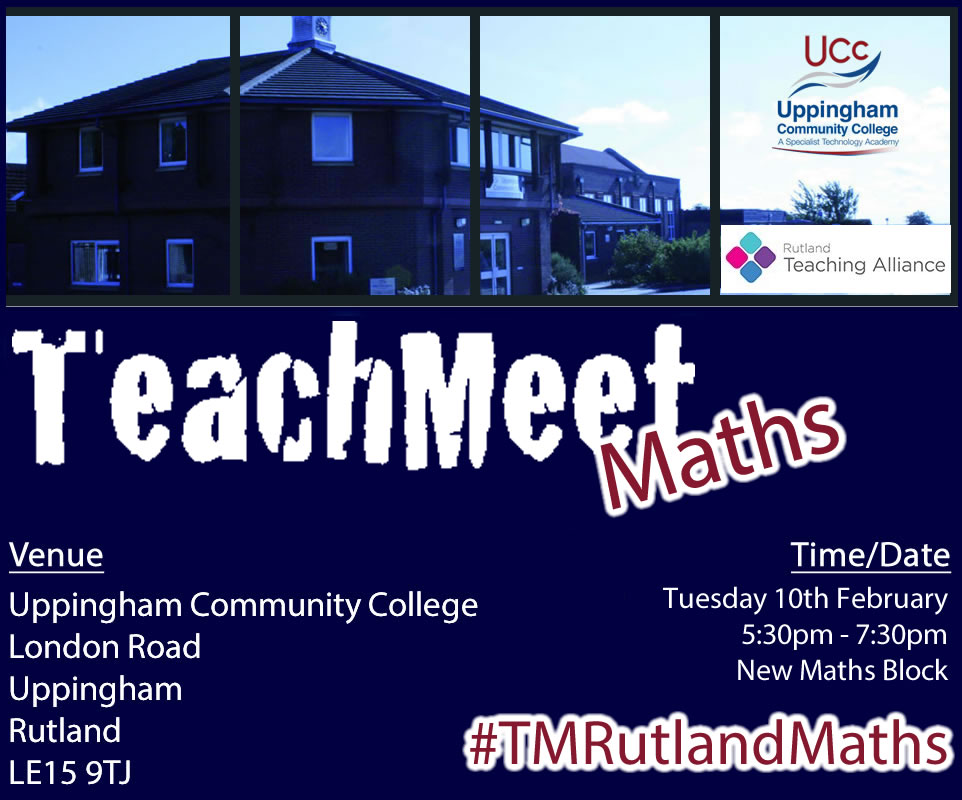 Uppingham Community College are hosting Rutland's first Maths TeachMeet on Tuesday 10th February from 5.30-7.30pm.
In case you haven't heard of TeachMeets before.. 'A TeachMeet is an organised but informal meeting (in the style of an unconference) for teachers to share good practice, practical innovations and personal insights in teaching and learning in the field of Maths.
Presentations will be either 7 mins (micro) or 2 mins (nano), and the pace is swift. Colleagues from all local (and not so local) are also welcome to attend as 'enthusiastic lurkers' and not present!
It would be great if we could have at least one colleague from each local school to share innovation and good practice – the emphasis is on sharing ideas, not on competition! Because each presentation is relatively short, there will always be an item of interest coming up.
Please follow the link to sign up, and forward this to any other colleagues you feel may be interested. Alternatively, they you can contact me on the e-mail below and I will happily sign you up.
TeachMeet Link: http://teachmeet.pbworks.com/w/page/89409695/TMRutlandMaths
Dave Anderson e-mail: Anderson_d@ucc.rutland.sch.uk
Don't hesitate to contact me if you have any further questions, and I hope to see you on Feb 10th.
Dave Anderson
Assistant Principal
Uppingham Community College