Battlefields Trip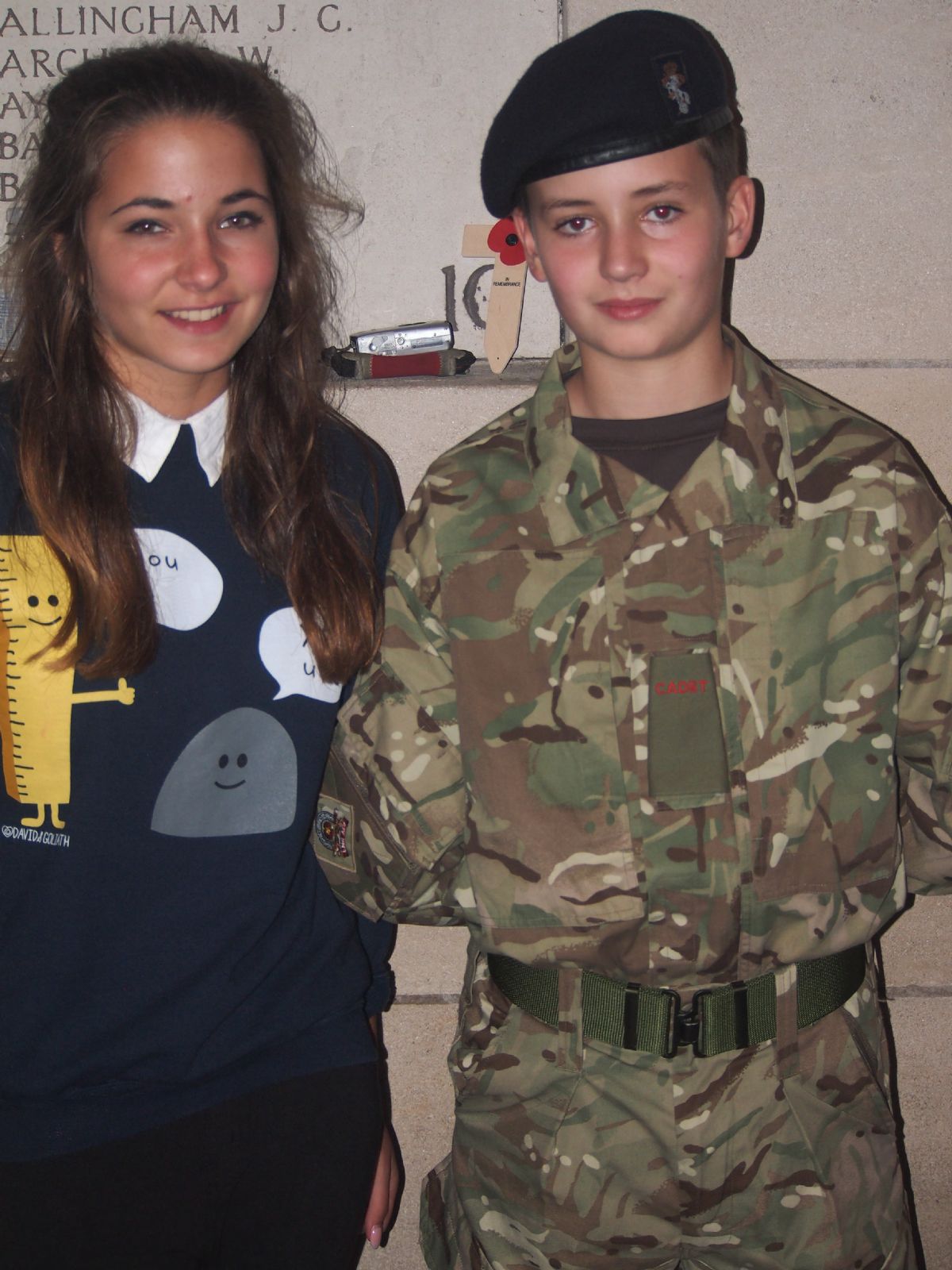 This summer marked the 100 year commemorations of the beginning of the First World War. A £5.3 million programme has been designed to provide the opportunity for two students and one teacher from every state funded secondary school in England to visit the battlefields on the Western Front between 2014 and 2019. The battlefield tours are a key part of the Government's plans to commemorate the centenary of the First World War.
The Institute of Education and Equity School Travel have been selected to run the First World War Centenary Battlefield Tours Programme on behalf of the Department for Education (DfE) and the Department for Communities and Local Government (DCLG). Louis Petersen and Alex Howes were selected to represent the school.
On Friday night they researched and found a soldier from Oakham who was remembered on the memorial wall at Tyne Cot cemetery and they made sure they took a photo of the name for Rutland Remembers website whilst they were there. Louis was chosen to lay the wreath at the Menin Gate last post ceremony on Saturday evening.