New British Champion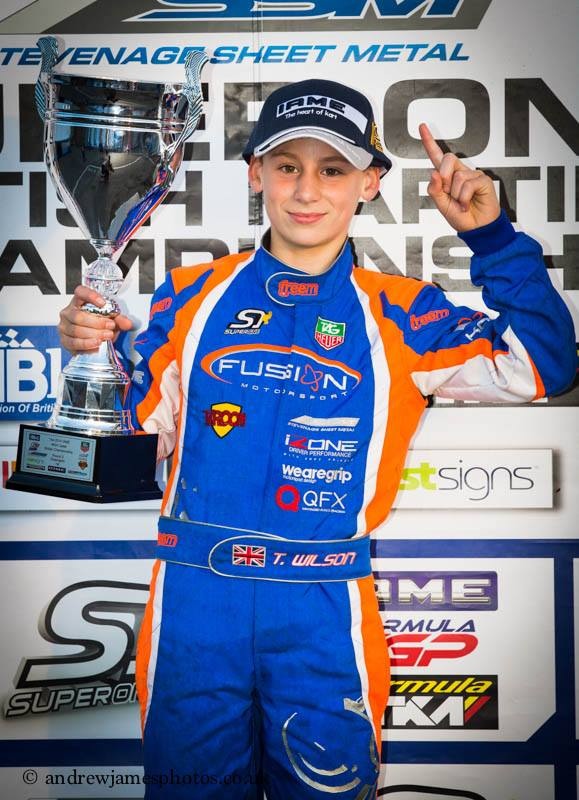 After a very nail-biting and exciting weekend, Teddy Wilson won the 2014 British Cadet Karting Championship. It was a tremendous result and should open many doors for him next season.
His name will join those of many well-known former winners on the trophy including Jenson Button and Lewis Hamilton. He is delighted and drove fantastically under a lot of pressure.