Royal Philharmonic Orchestra Visit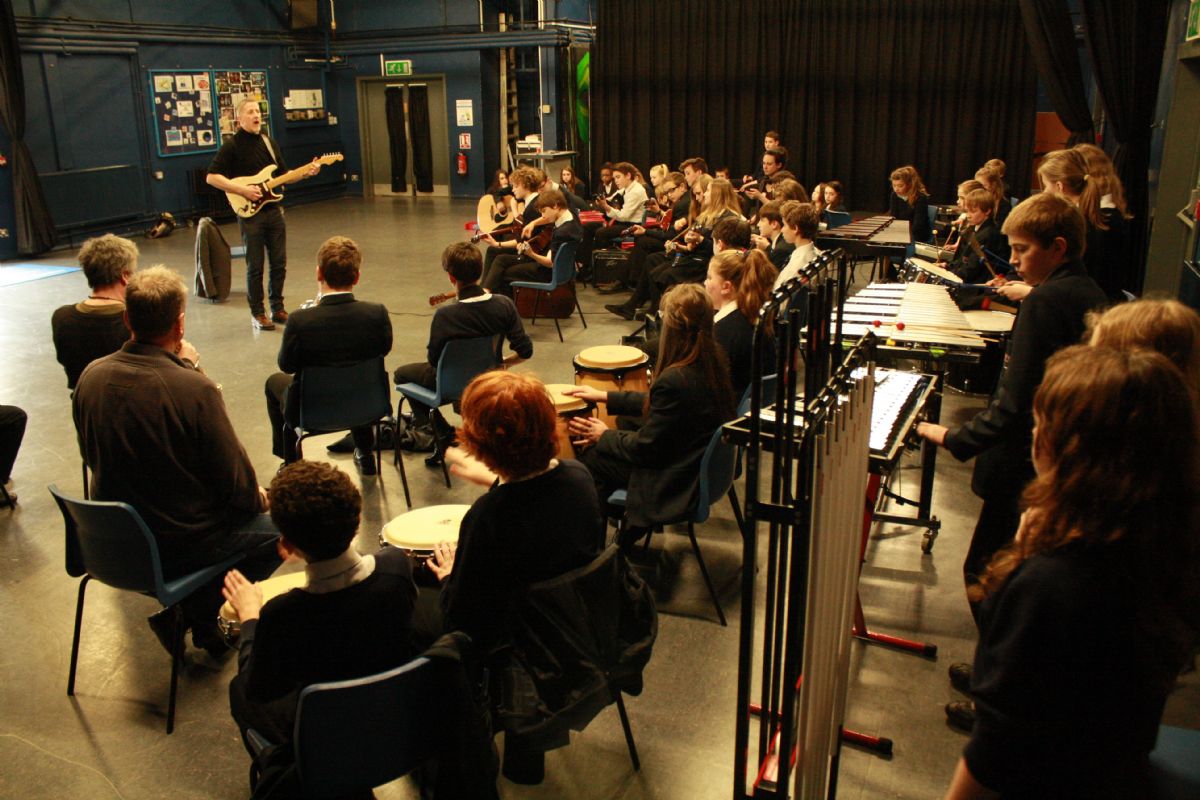 On Wednesday 12th March four members of The Royal Philharmonic Orchestra, accompanied by their administrator, visited the college and worked alongside four Year 8 classes in a Creative Music College.
Led by Paul Griffiths, a classical, rock and jazz guitarist and assisted by Michael Dolan on violin, Shaun Thompson on the clarinet, Gerald Kirby on percussion and Hannah Taylor, the Project Manager, the students created a piece of music using Felix Mendelssohn's Hebrides Overture a starting point.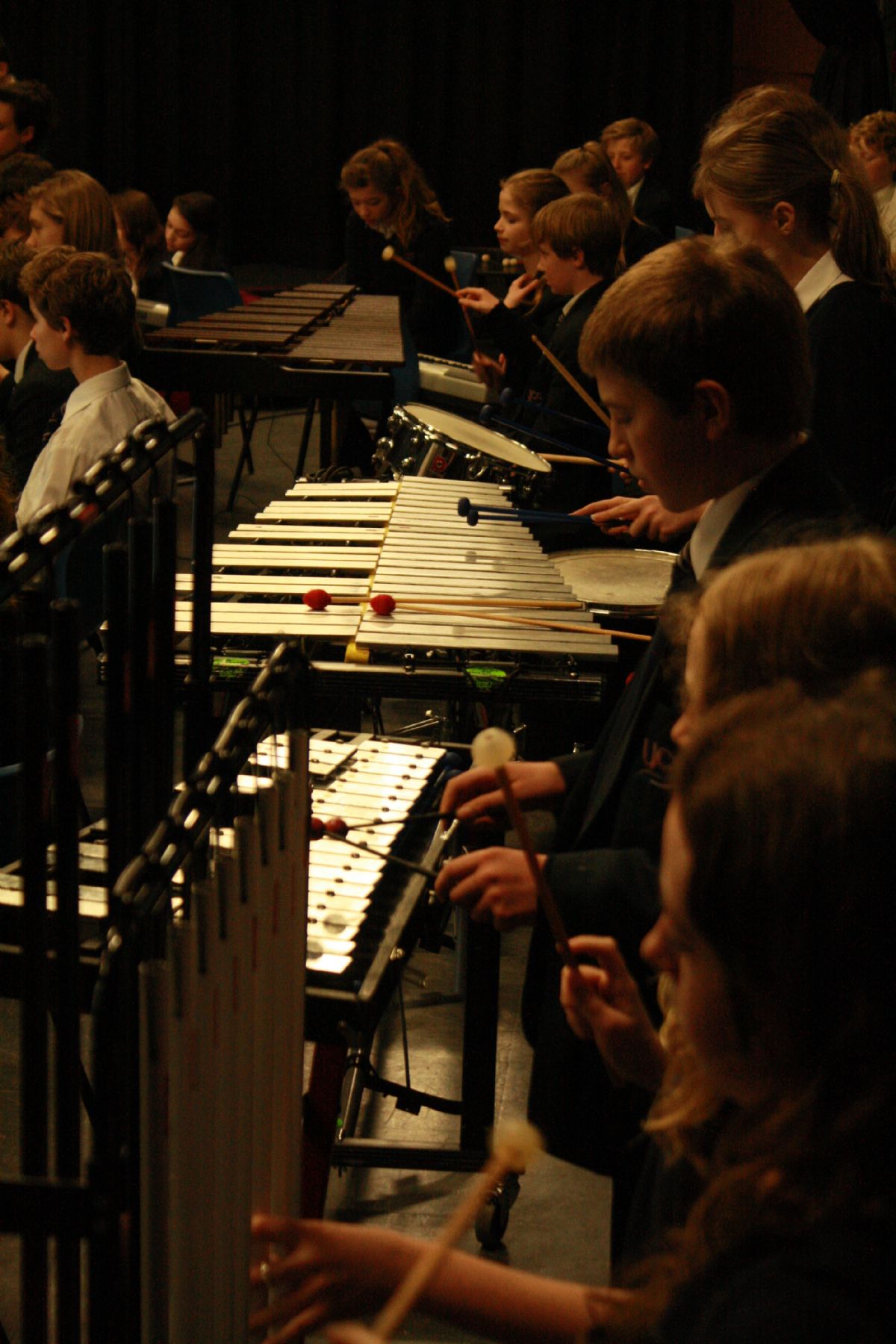 Students worked for two hours on keyboard, guitars, brass, woodwind, tuned and unturned percussion before showcasing their work to other Year 8 students. They were also invited to watch the full orchestra rehearsing and performing at the Royal Derngate Theatre.
This is the second project this term where Year 7 and 8 students have worked alongside professional musicians, following a Samba workshop on 3rd March. By the summer, all Year 7 and 8 students will have been given the opportunity to work alongside professionals