Junior Rutland Kart Driver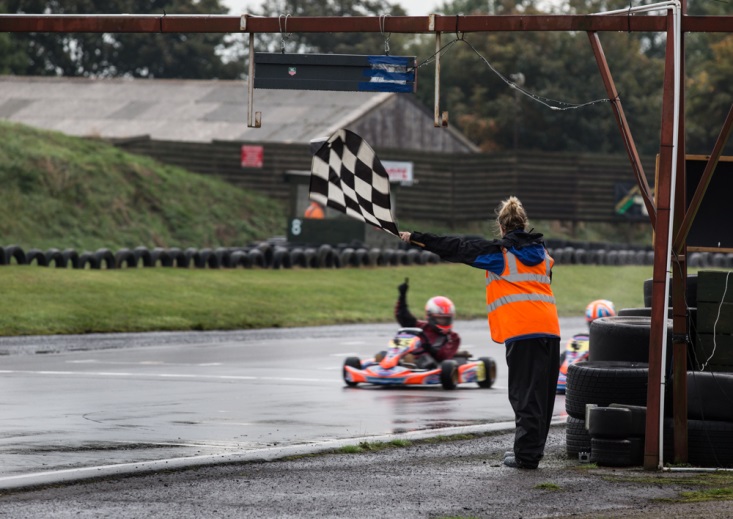 Local driver Teddy Wilson wins Round Six
of the Super One IAME Cadet British Championship
Junior Rutland kart driver Teddy Wilson scooped top honours at the weekend, winning the final round of this year's Super One IAME Cadet British Championship. Racing over 30 of the country's top young drivers at Shenington kart circuit in Oxfordshire, his performance secured him fourth place in the 2013 British Championship. The result has also established him as the second-highest seeded driver in contention for next year's title, which is open to drivers aged 8-13.
Driving in team Fusion Motorsport, 12-year-old Teddy, from South Luffenham, Rutland, said, "I wanted to finish my season on a good note and winning the final round of Super One was the best! Although I couldn't catch the leading three in the British Karting Championship, there were several drivers vying for fourth place. The points I got from this performance clinched it for me and now I can look forward to driving with the No. 4 plate in Super One next year."
For 30 years Super One has been the nursery of many top professional motor racing drivers, including David Coulthard, Jason Plato, Dario Franchitti, Anthony Davidson, Jenson Button and Lewis Hamilton. This year's six-round championship took place at circuits all over the UK, from Larkhall in Scotland down to Clay Pigeon in Dorset.