Sky Sports – Living For Sport Visit
This year the college linked up with Sky Sports to help start its first ever U13 Girls Rugby team having successfully started an U15 team last year.
Mike Mullen who led the day is a UK and World BMX halfpipe champion and came across to deliver the Sky Living for Sport workshop to a group of fourteen students. The workshop revolved around the six keys to success which are designed to help young people develop valuable life skills that will help them in and outside of school, now and into the future. The group enjoyed listening to Mike's life story before playing a number of team building and leadership games.
The group were also lucky enough to hear the inspiring stories of two other Athlete Mentors in Paralympic swimmer Kate Grey and Olympic swimmer and former World Record holder Joanne Jackson.
The roles were switched half way through the day when mentors joined the team for a rugby training session with coach Mr Sievewright. They were incredibly impressed by the girls passion and dedication to their sport as well as their fearlessness in tackling!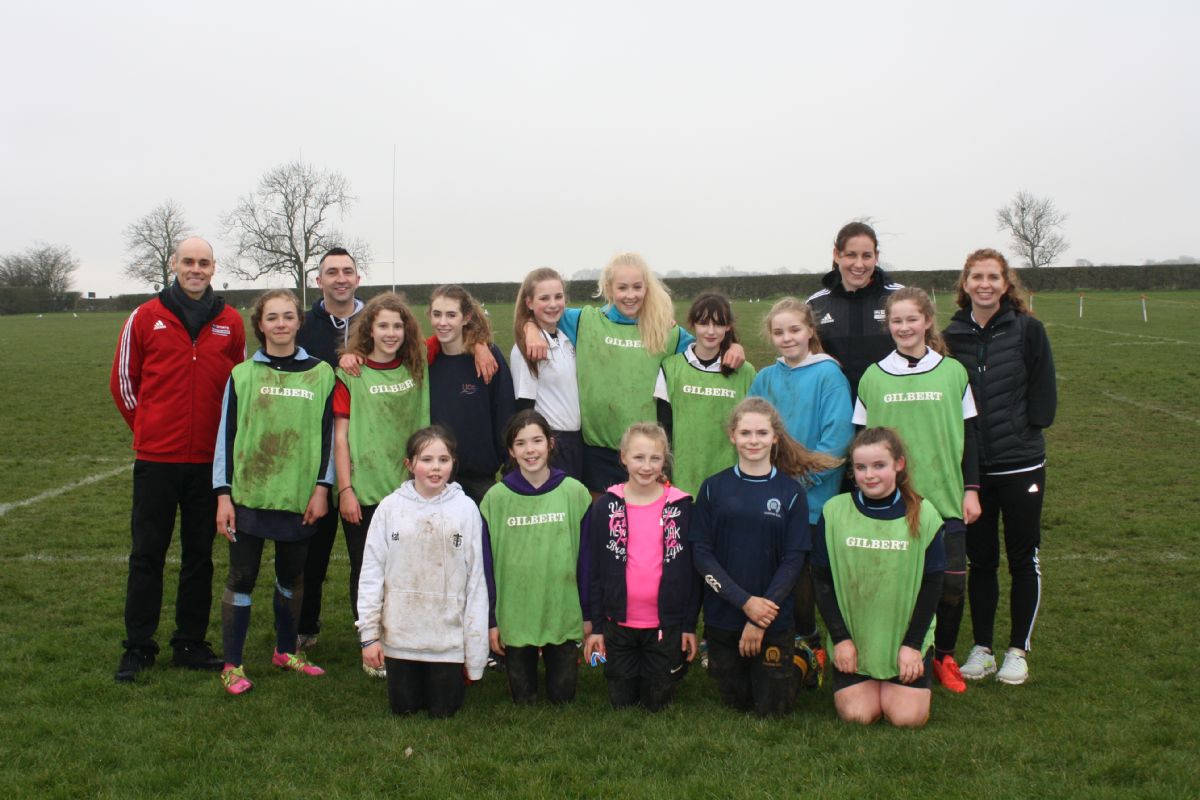 The U13 Girls Rugby team with Mentor Mike Mullen, Mr Sievewright, Joanna Jackson & Kate Grey
The final session of the day saw the girls have ago at BMXing where Mike taught them the techniques to try tricks and jumps over a series of obstacles. It was a fantastic day for the girls who learnt a number of new skills and bonded further as a team. Next week they go to their County Rugby finals full of confidence thanks to a brilliant day spent with the three Sky Sports Athlete Mentors.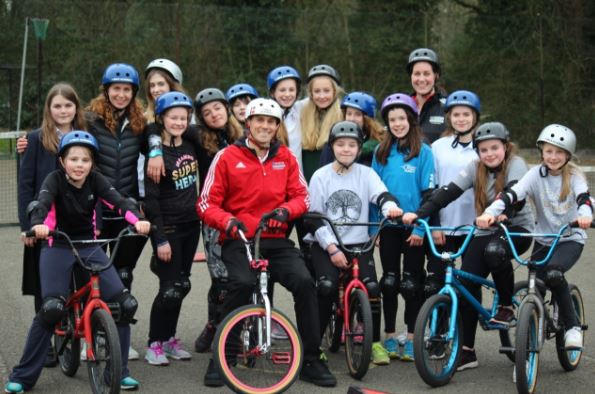 Mike Mullen with the U13 Girls Rugby Team