Equestrian Club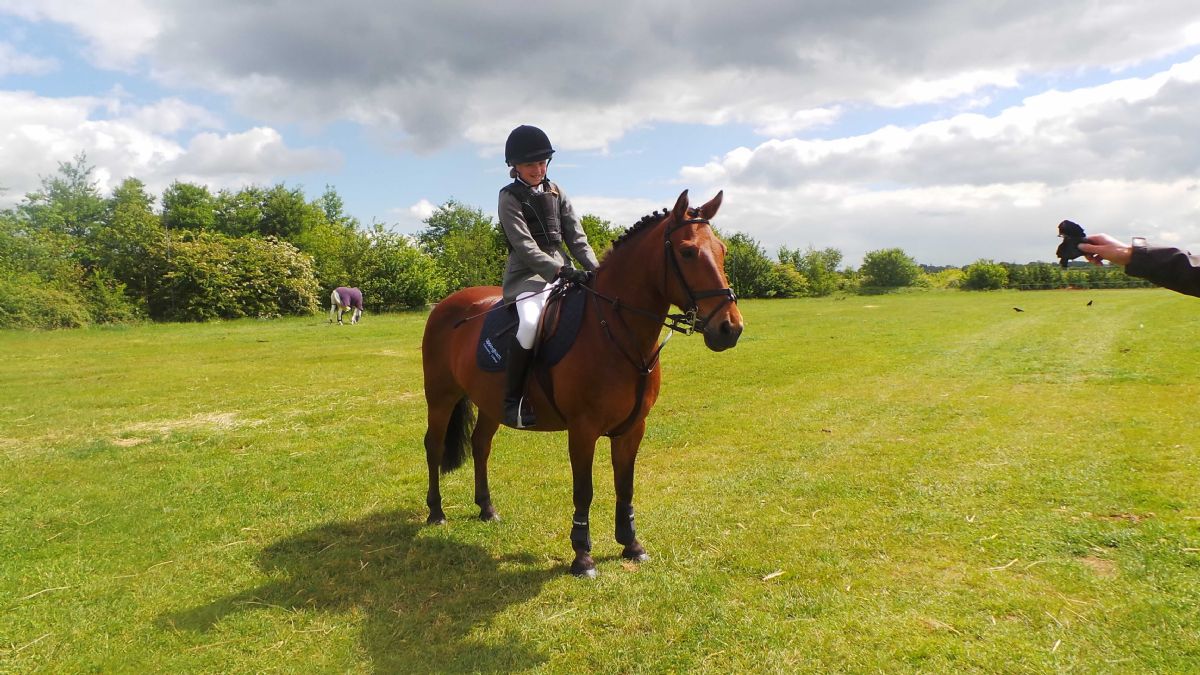 Equestrian Club Review 2014-15
Last year the College successfully entered a selection of the National Schools Equestrian Association (NSEA) competitions.
At the NSEA Show jumping competition held at Arena UK, Grantham in February the UCC team won in the 70cm class. This meant the team of Lily Mawby, Steph Dillon, Lily Finch and Molly Roberts qualified to represent Leicestershire and Rutland in the regional show jumping event. In April, the team then travelled to Bury Farm in Bedfordshire and did fantastically well finishing 4th overall.
In the individual competitions Lily Finch came 3rd. This meant she qualified for the regional finals in the 70cm height category which also took place at Bury Farm in April. Jumping on her horse Harry, she finished a creditable 7th. Steph Dillon qualified for the regional finals in two classes at Arena UK. In the 80cm class she qualified on Butterfly Dreaming and in the 60cm finals on her own horse Rosie. The 60cm final takes place in the Autumn so we wish her well there.
At the Wellingborough School Show jumping in May, UCC entered a team consisting of Steph Dillon, Lily Finch, Amber Baldwin and Emily Ferguson in the Class 5 event. They came 3rd over the 70cm fences in what was a National Schools Championship qualifier, and have now progressed to the regional finals at Addington Manor, Buckinghamshire in late October.
There were also individual awards at the Wellingborough event with Emily Ferguson winning the award for 'Best Turned Out' and 'Most Determined Rider'. Steph Dillon collected the trophy for winning the 85cm class.
Also in May Lily Mawby competed at the Rockingham International Horse Trials against a line-up of international riders. Lily was the youngest competitor taking part and finished a highly respectable 8th place out of a field of almost 50 other riders. The placing of the top 10 competitors was very tight with only 4 marks between Lily in 8th place and the winner.
Congratulations to all the riders that competed for the College this year.
We are looking to enter teams into even more NSEA competition again next year. A full list of these can be found at: www.nsea.org.uk/competition-information/competition-dates
If you would like to be involved in the Equestrian Club please contact Mr Lewin for more details: Lewin_R@ucc.rutland.sch.uk