PES Workshop Update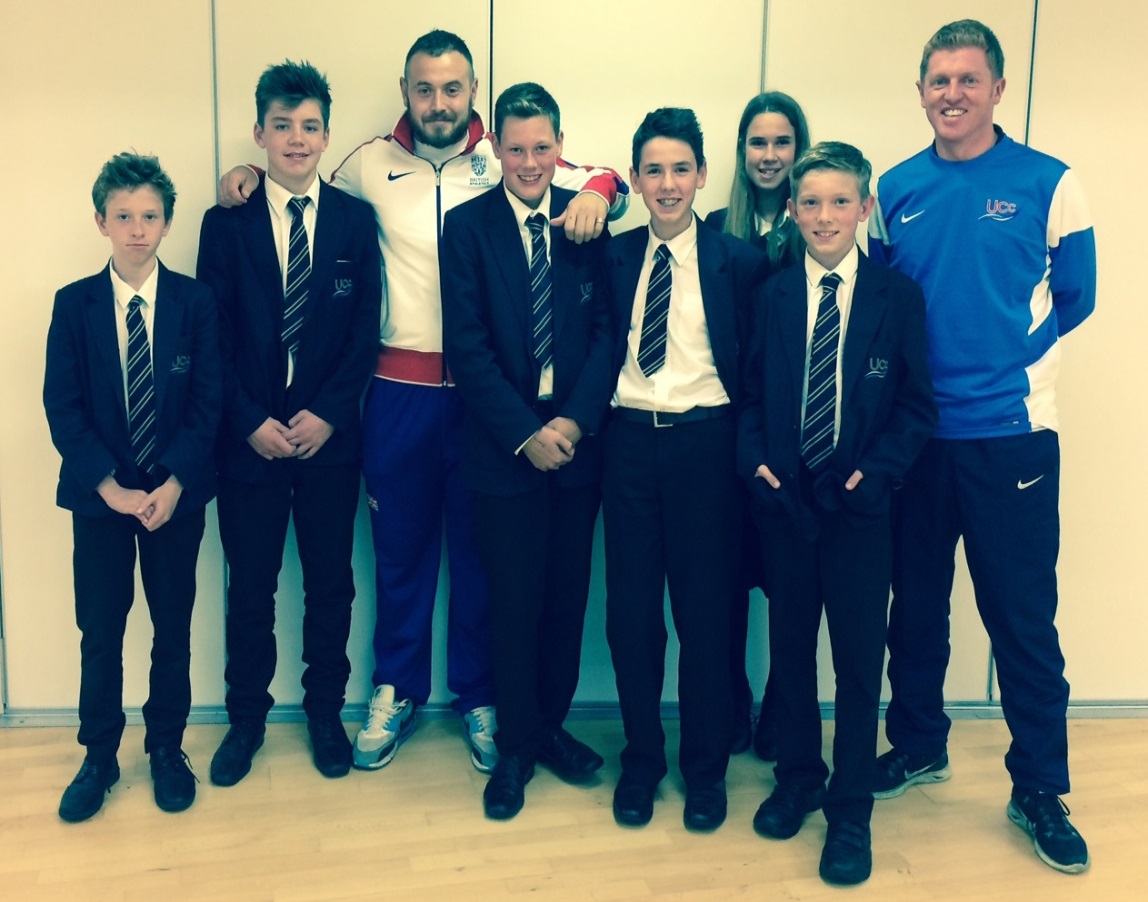 Mr Bourne writes:
The first PES workshop took place at Uppingham School Sports Centre on Wednesday the 16th of September and was based around Performance Improvement. The PES programme aims to support and develop aspirational athletes as well as providing pupils with the knowledge and tools to manage their sporting, academic and other extra-curricular commitments, and to understand what it takes to be the very best in sport.
The workshop was delivered by Great British Olympian Mark Dry who won a bronze medal at the 2014 Commonwealth Games in the Hammer event. Mark gave a fascinating insight into becoming an elite athlete and emphasised the importance of mental toughness, positivity and determination as the most important factors in improving performance. He also shared some key principles of training with the group and stressed the importance of a holistic approach to progress from diet and nutrition tips to the importance of goal-based training. Further advice for the group was based around learning to 'love your mistakes' and adapting training and coaching to ensure a positive approach at all times.
The next workshop takes place on the 11th of November with further workshop dates to be confirmed for 2016. Pictured below with Mark and Mr Bourne from left to right: Archie Hubbard, Cameron Boyd, Nathan Hall, Matt Mustard, Kate Buczynski and Oliver Lewin.